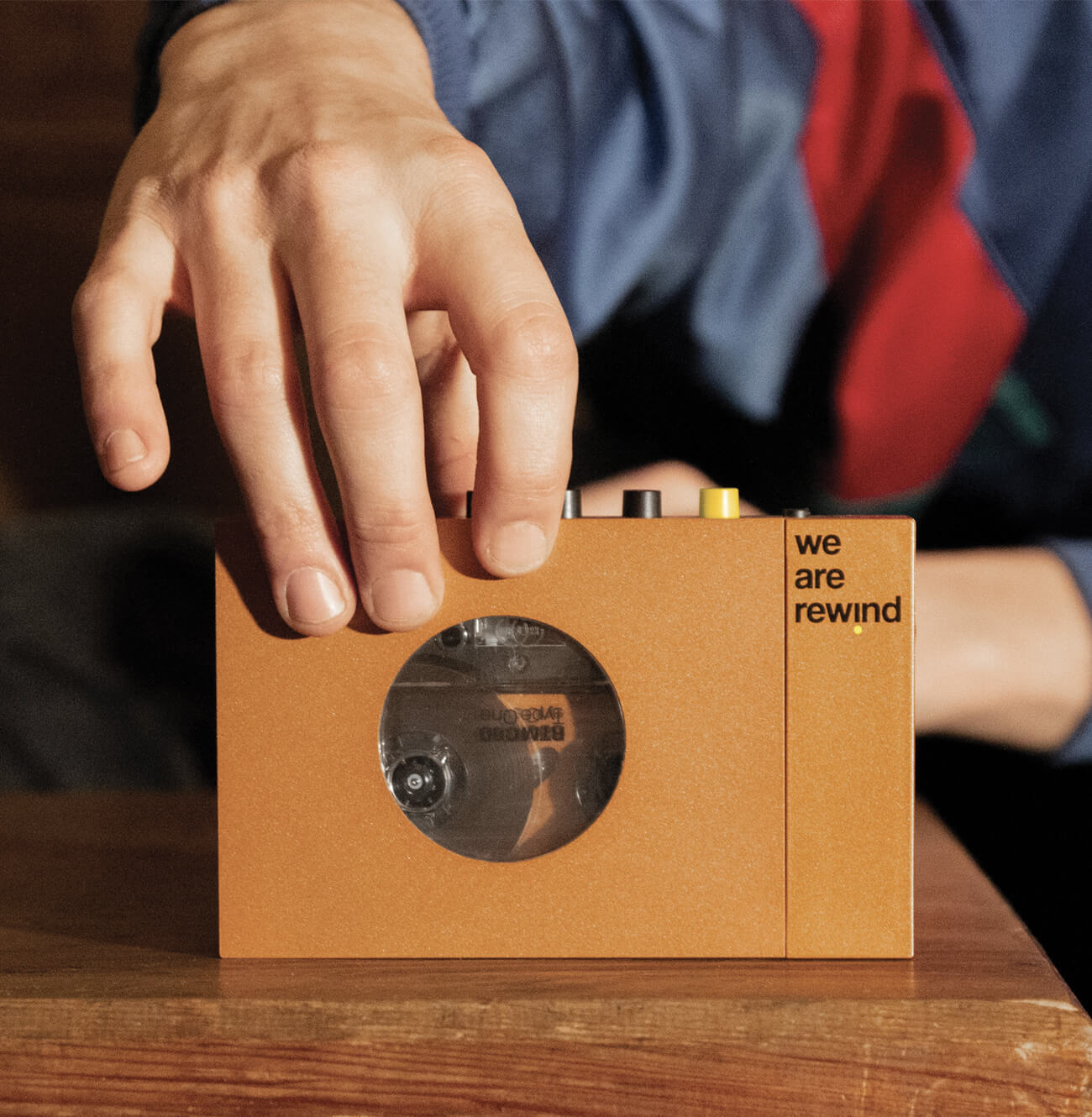 The cassette player is back!
So, what is this all about ? To make it simple, we have decided to bring the cassette player back. Why ? Because the cassette tape is back ! ​
Remember, in 1979, the very first Sony walkman, the TPS-L2, appeared. A device that sold more than 220 million units and became a cult thanks to movies like «Guardians of the Galaxy» or the phenomenon series «Stranger Things». It is this feeling of nostalgia and renewed interest for the 80's and 90's that us, think about it. What if, like vinyl, the cassette player was also making a comeback?
At a time when music is going digital, when everything is accessible in a few seconds, the magnetism and romanticism of an audio cassette has remained intact. The sales of audio cassettes have been on the rise since 2012: there are signs that do not deceive... It remains now to create a cassette player worthy of the name.
We were able to count on the know-how of French engineers with more than 40 years of experience in analog (within the Thomson company in particular) by creating a partnership with the company ORA, specialized in the development of high-end audio/sound equipment. The objective is simple: to propose a high-end cassette player, with a sober and pure design inspired by the first Sony Walkman.
But in addition to the difficulty of finding the mechanical parts necessary for the (re)manufacture of cassette players (almost all factories having closed their doors more than 10 years ago), the problem of batteries to be changed regularly arose. The solution is quickly found and appears as an evidence: the player will work thanks to a rechargeable battery. More practical, more ecological and a world first. And to allow everyone to listen to their music as they wish, this 2.0 player will also be equipped with a Bluetooth 5.1 connectivity. To listen to your old tapes with or without wire, that will be the question... Oh, yes, we also added a recording function so you can make your own mixed tapes… the most romantic Saint Valentine's gift.
We Are Rewind is a crazy bet: to allow nostalgic people, music lovers, design enthusiasts and all those who think that music is also made to be touched with the finger, to live or relive an incomparable listening experience.